The smallest dog on record was a matchbox-size Yorkshire Terrier. It was 2.5″ tall at the shoulder, 3.5″ from nose tip to tail, and weighed only 4 ounces.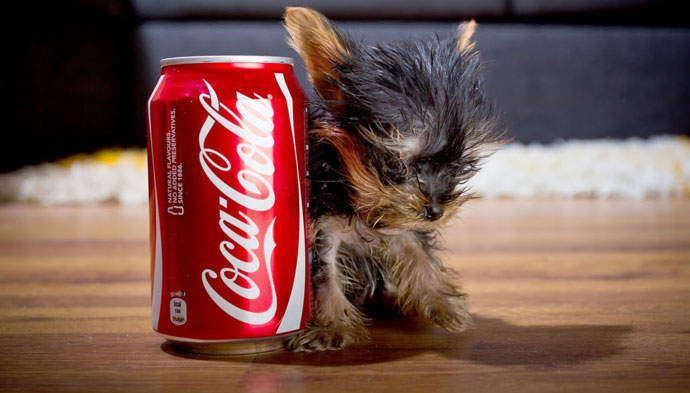 At the end of WWI, the German government trained the first guide dogs for war-blinded soldiers.
Laika, the first dog in space, did not die peacefully as initially reported by the Soviets. She died because the cabin overheated.
A dog's nose is the equivalent of a human fingerprint: each has a unique pattern.
Dogs and elephants are the only animals that seem to instinctively understand pointing.
A dog can locate the source of a sound in 1/600 of a second and can hear sounds four times farther away than a human can.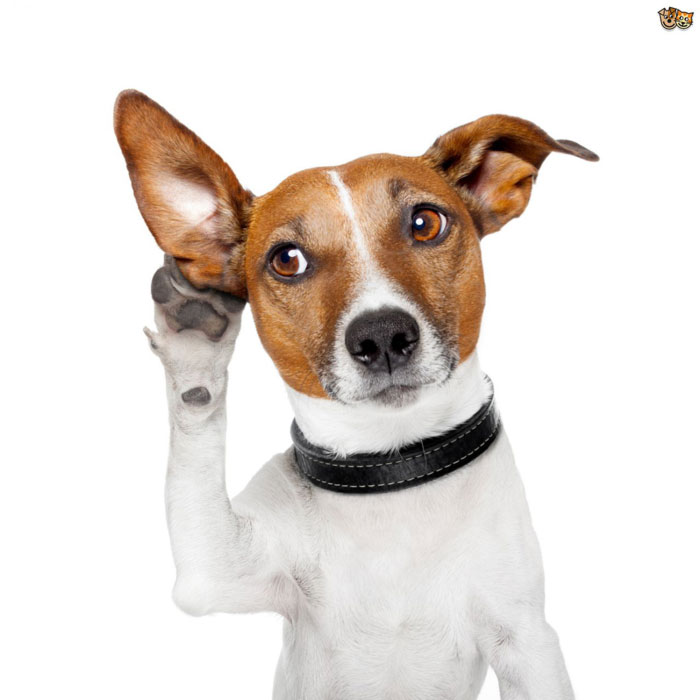 Unspayed females dogs only go into heat twice a year.
Rin Tin Tin was the first Hollywood dog star.
Bloodhounds are able to trace scents that are over 300 hours old.
If your dog's feet smell like corn chips, you're not alone. The term "Frito Feet" was coined to describe the scent.
There are also diabetic alert dogs who signal their human when they pick up on the special scent that is released when their human's insulin levels drop.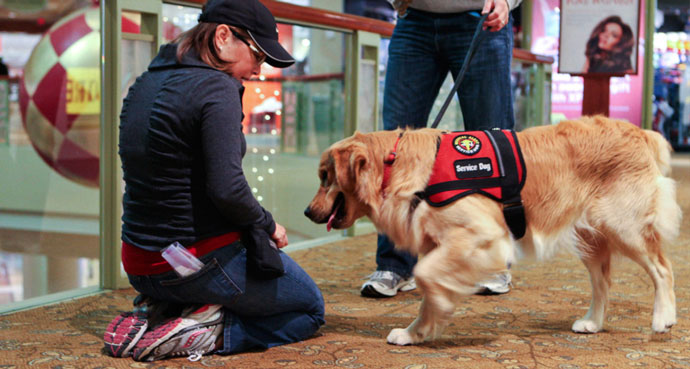 Newfoundlands are excellent swimmers because they have webbed feet.
The Labrador dog is from Newfoundland and the Newfoundland dog is from Labrador.
Touch is the first sense the dog develops. The entire body, including the paws, is covered with touch-sensitive nerve endings.
The oldest known dog bones were found in Asia and date as far back as 10,000 B.C. The first identifiable dog breed appeared about 9000 B.C. and was probably a type of Greyhound dog used for hunting.
Dalmatian puppies are born completely white and develop their spots over time.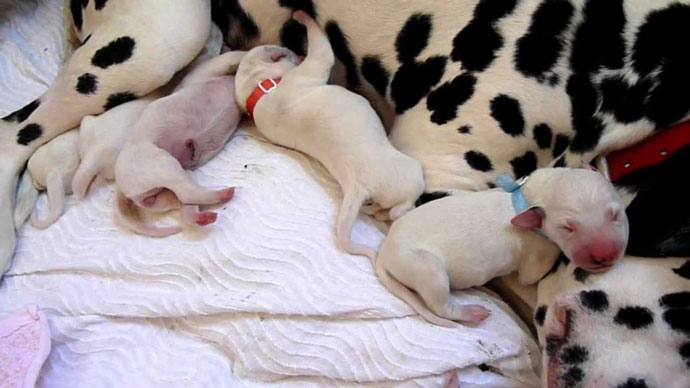 A service dog named Kirsch received an honorary master's degree in mental health counseling for attending all of his owner's classes.
It is much easier for dogs to learn spoken commands if they are given in conjunction with hand signals or gestures.
Dogs in a pack are more likely to chase and hunt than a single dog on its own. Two dogs are enough to form a pack.
Rin Tin Tin the first Hollywood dog star signed his movie contracts all 22 of them with a pawprint.
U.S. Customs dogs "Rocky" and "Barco" were so good at patrolling the border that Mexican drug lords put a $300,000 bounty on their heads.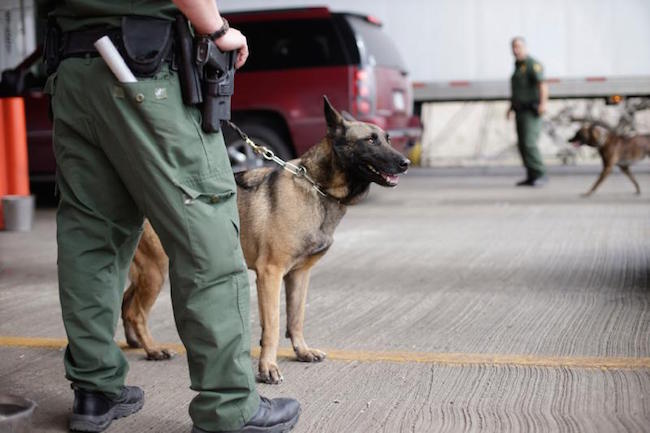 Petting dogs are proven to lower blood pressure of dog owners.
Wolves and dogs can mate to produce fertile offspring.
Once a dog hits the age of 10, its chance of dying from cancer is 50%.
Only 5% of dogs experience dental decay, compared with 90% of children.